Design Made Easy, Accessible and Personal
Decorating Solutions was started by owner Sara Guinta-Jackson as an expression of her lifelong love for interior design combined with her desire to make decorating easy and accessible to everyone.
Sara takes the joy and enthusiasm she has for design and  extends it to your decorating needs, whatever they may be ― offering a wide range of personalized interior design services.
"I like to create comfortable, functional spaces that are tailored to my client's personal taste and needs.  I offer accommodating, approachable design services that will fit just about any design project, large or small."
Sara has been designing lovely, livable interiors in New Jersey and New York since 2003.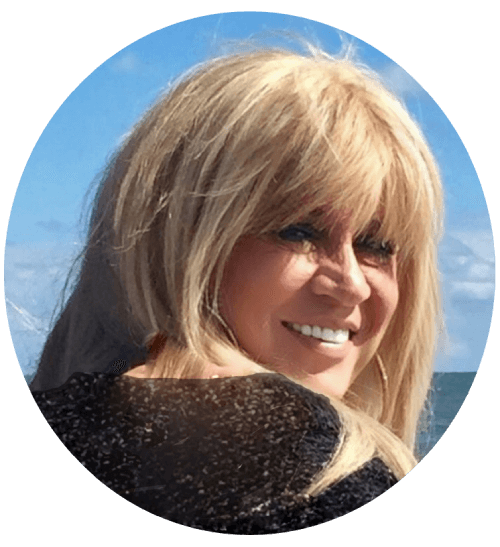 TESTIMONIALS
"I called Sara to help me re-do my dining and living rooms. On her first visit, she asked me a lot of questions and listened very carefully to what we wanted. During our discussion, I told her I didn't have time to shop, so she brought everything to me in my home. The whole experience was a pleasure. I'm only sorry I waited this long to hire a designer! She gave us exactly what we wanted, and we love our new rooms. I'm going to call her again when we are ready to do the master bedroom."
– Grace Visceglia,
Staten Island, NY
"Sara decorated our home when we lived on Staten Island , and we were over the moon with the results. So when we recently moved into a much larger house in Holmdel , NJ , I contacted her again. We needed everything — from paint colors to furniture to window treatments. Sara actually saved us money, and we couldn't have done the job without her. The house looks beautiful. and as before, we love it. Thank you, Sara, for all your hard work and patience and for taking the stress out of everything we needed to do."
– Denise Giovinazzo,
Holmdel , NJ
"After renovating my home, I thought decorating would be a piece of cake. Instead, it was a source of utter frustration. Though I spent hours shopping and paging through decorating magazines, all I had to show for my efforts was a lot of mileage on my car and money wasted on gas and tolls. I always assumed hiring a decorator was 'out of my league' financially, but once I found Sara, I was proven wrong. Not only is she affordable, but she saved me time and energy and transformed an exasperating experience into an enjoyable one. Plus, what would have taken me years to do, Sara completed in months. She is fun, easy to work with, and accommodating, and thanks to her creativity, I now have the house I'd always dreamed of."
– Kristine Mediate,
Middletown, NJ
"Sara was an absolute pleasure to work with. She has exquisite taste and is unbelievably creative. She tapped into our personal style immediately, and we loved everything she brought to us. She was able to work around our space limitations and turned our small home into a quaint palace. We are now so proud to show off our home. Our friends and family are stunned at how beautifully done it is."
– Lori Grunsfeld,
Middletown, NJ
Sara was so easy to work with! She was able to design my home with interiors that exactly matched my taste and preferences. She was quick and efficient throughout the whole remodeling process and had so many great ideas (that I loved!)
-Lori Cortese-Buckheit
Sara is the best! Throughout the entire process of remodeling and decorating, Sara was with me and my wife every step of the way. Sara was able to help us make our vision of our home come to reality! She has great taste! We are so happy with the end result!
-Anthony